SAS/AF Example - SAS Data Set Model and ModelSCL

This topic has downloads
.
This example was created in response to SAS-L post "AF/SCL Calculations on numeric column using Table viewer /Sas dataset Model".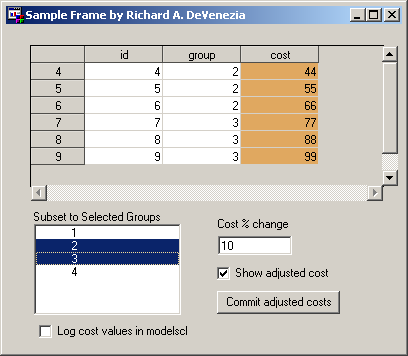 Run this example by issuing the command:
AFA C=EXAMPLE.ITEMCOST.SAMPLE.FRAME
The example contains additional topics for learners:
Adding items to an objects list for communicating frame states to modelscl
Auxilliary use of data model (during commit)
Attribute Linking (checkbox selection and push button visibility)
Layout Attachments
Copyright 2006 Richard A. DeVenezia This page was last updated 15 November 2006.