SAS/AF: Example using Pie Control

This topic has downloads
.
Supply dataset name, by variable, group variable and data variable. Get one pie chart for each by group. Click on a 'hidden card' lower in the stack to swap it to the top.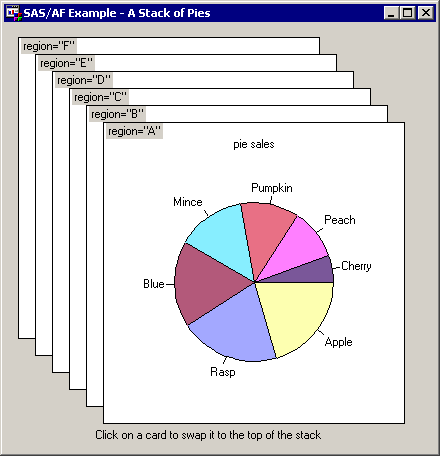 Run this example by issuing the command:
AFA C=EXAMPLE.PIESTACK.PIESTACK.FRAME
Copyright 2003 Richard A. DeVenezia This page was last updated 30 October 2003.