SAS/AF: An Editor for Complex SCL Lists
A complex SCL list is one having numeric, character, list and object items.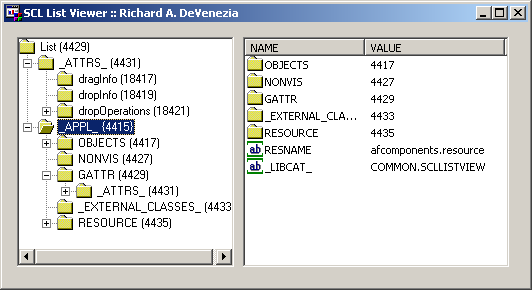 This editor is under development. The screenshot shows the list that is a Frame object.
Other SCL List editors
Copyright 2005 Richard A. DeVenezia This page was last updated 31 January 2005.